Harlem Renaissance Map
Few places are as rich in art and cultural history as the New York City neighborhood of Harlem. This map-poster-guide shows the homes, nightclubs, churches and other sites associated with Harlem's writers, artists, musicians, thinkers, and political leaders. Featuring portraits and drawings of buildings and streets, this illustrated map makes a beautiful poster suitable for framing. The back of the map provides addresses and an easy-to-follow walking tour of Harlem.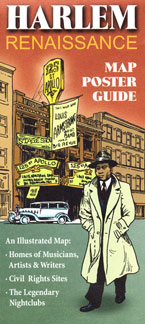 Map cover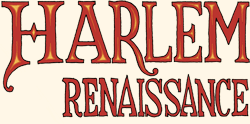 Folded maps packaged in shrink-wrap
(unfolds to 18" x 24")
Folded maps currently unavailable
Large poster (24" x 32") printed on 65-lb cover stock. Retail price: $24.95
Framed maps

Postcards (4.75" x 6.5")
Retail price: $2.00 each
Map Includes: Alvin Ailey • Charles Alston • Marian Anderson • The Apollo Theater • James Baldwin • Romare Bearden • The Cotton Club • W.E.B. DuBois • Katherine Dunham • Duke Ellington • Ralph Ellison • Marcus Garvey • Althea Gibson • Dizzy Gillespie • W.C. Handy • Billie Holiday • Langston Hughes • Zora Neale Hurston • Jacob Lawrence • Joe Louis • Thurgood Marshall • Malcolm X • Minton's Playhouse, • Adam Clayton Powell Jr. • Paul Robeson • A. Philip Randolph • Augusta Savage • The Savoy • The Schomburg Center • James Van Der Zee • Madam C. J. Walker • Mary Lou Williams
Harlem Walking Tour
The Harlem Renaissance Map is more than an attractive wall poster. It also contains a well-researched walking-tour guide to Harlem's historic sites. The itinerary includes sixty-one of the neighborhood's most interesting spots; each is briefly described, and clearly located on a secondary map specifically designed for those visiting Harlem. The walking-tour guide is printed on the back of folded Harlem maps. Unfolded posters and framed maps come with a separate four-page booklet containing the walking-tour information.
Harlem Renaissance Postcards - $2.00 each
Art by Tony Millionaire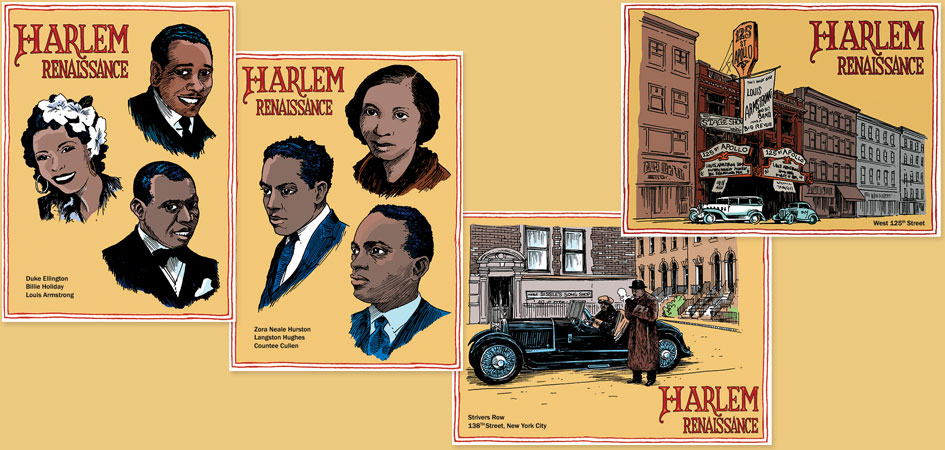 Left to right:
Harlem Musicians: Duke Ellington, Billie Holiday, Louis Armstrong
Harlem Writers: Zora Neale Hurston, Langston Hughes, Countee Cullen
The Apollo Theater
Strivers Row: Eubie Blake, Noble Sissle
Harlem Links