Maps
Welcome to Ephemera Press, a publishing company devoted to celebrating the history of popular culture, the fine arts, and trends in politics through the visual power of fine illustration. Ephemera Press is pleased to offer its series CultureMaps, illustrated map-poster-guides that explore the legendary neighborhoods of New York at the center of American history and culture.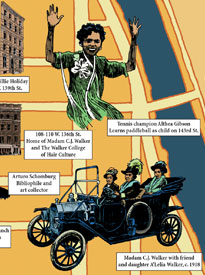 Harlem Renaissance Map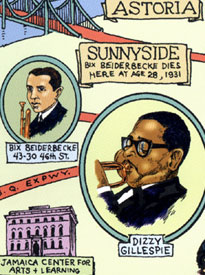 Queens Jazz Trail Map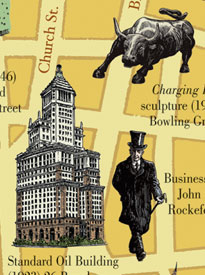 Lower Manhattan Map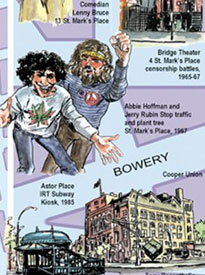 East Village Map
Each CultureMap explores a specific New York City neighborhood and features the homes and hangouts of artists, writers, musicians and other notables. The maps are illustrated by well-known artists and designed as wall posters. The back of each map contains a carefully researched walking tour. CultureMaps can be purchased folded, flat or framed.
Our CultureMaps series has been the subject of numerous articles in the New York Times and other publications. You can read some of these reviews by visiting our Publicity page. Ephemera Press's Harlem Renaissance Map has been approved by the New York Board of Education for use in intermediate and secondary schools.
Noteworthy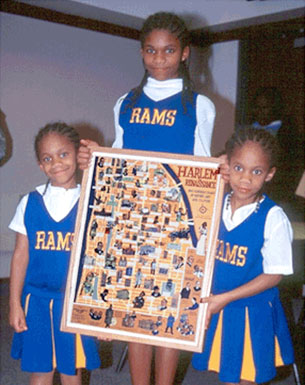 A framed copy of Ephemera Press's Harlem Renaissance Map was the grand prize when schools in Atlanta, Georgia competed in an African American History Month quiz bowl. Cheerleaders from the winning school, Dean Rusk Elementary, display their prize.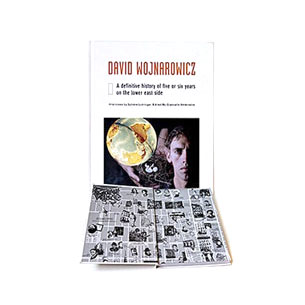 Ephemera Press's East Village Map was used as endpapers for a book about artist David Wojnarowicz's years on the Lower East Side published by Semiotext(e). James Romberger and Marguerite Van Cook, the illustrators of the map, were friends of Wojnarowicz and provided the art for his posthumous comic book autobiography Seven Miles a Second.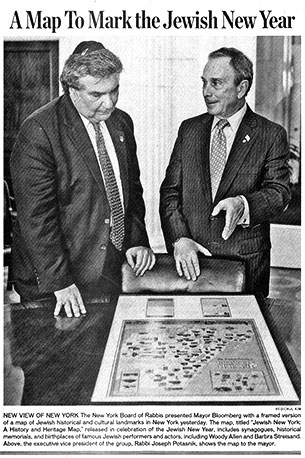 Mayor Michael Bloomberg and Rabbi Joseph Potasnik admire Ephemera Press's Jewish New York History and Heritage Map. The map was commissioned by the New York City Board of Rabbis to celebrate the 350th anniversary of the arrival of the first Jews in New York.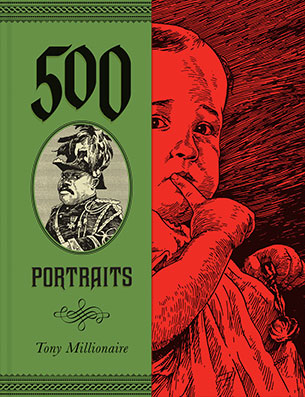 Congratulations to Tony Millionaire for his new book 500 Portraits published by Fantagraphics (2011). Many of these portraits were originally created for Ephemera Press's Queens Jazz Trail Map, Harlem Renaissance Map, and History Map of Lower Manhattan. That's Marcus Garvey from our Harlem map on the cover of Tony's book.